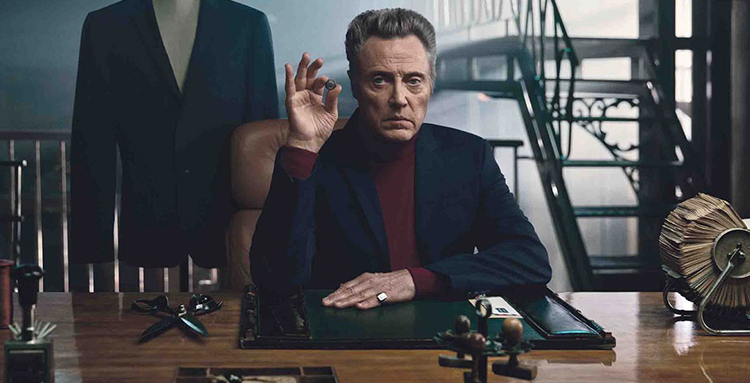 ---
This article is a ChatGPT rewrite in the voice of Christopher Walken, originally titled "The role of page experience in creating helpful content" and written by Danny Sullivan (late of this Parish), dated Wednesday, April 19, 2023.
Now, listen.
Helpful content?
It's like a dance.
It needs rhythm, and a good page experience is that rhythm. So, today, we've jazzed things up. We've added a little section about page experience in our guide on crafting helpful content. And, we've given our help page a makeover. We're hoping, you know, this helps the website folks think about page experience in a… broader sense when they're creating content.
A little side note: We haven't thrown in any new twists or turns about page experience. If you've been tuned in, listening to our past hits like Core Web Vitals, everything's still the same.
No surprises.
Streamlining our guidance on page experience? It's been a journey. For years, we've been trying to spotlight content that gives the audience a good show, a good page experience. We've been singing this tune since 2011, gave it a remix in 2019, and last year, we made it a headline act on our 'Creating helpful, reliable, people-first content' stage.
That help page? It's like our greatest hits album for Search Essentials. We tell everyone who wants to make it big with Google Search to give it a listen. But, there were some notes missing. Some aspects of page experience were there, others, not so much. So, we've added a new track, all about delivering a show-stopping page experience. And for those wanting to dive deeper, we've got a link to our revamped 'Understanding page experience in Google Search' page. It's got all the classics, everything we've been talking about.
Now, there's some news about the Search Console. In the next few months, the Page Experience report is getting a new look. It'll have links to our general thoughts on page experience and a dashboard for Core Web Vitals and HTTPS. And come December 1, 2023, we're retiring a few old numbers: the "Mobile Usability" report, the Mobile-Friendly Test tool, and its API. But don't get me wrong, mobile usability? It's still a big deal. It's just that there are other bands in town now, like Lighthouse from Chrome.
In the end, we're hoping all this jazz helps the artists, the website owners, give their audience, their visitors, a memorable show. And by doing that, they'll also get a standing ovation on Google Search.
FAQs, you ask?
Let's break it down:
Without the Page Experience report, how do you know if you're putting on a good show? Think of the report as a setlist. It's not the whole concert. For a full experience, you gotta play all the hits, like the ones on our 'Understanding page experience in the Google Search page.
Is there a single 'page experience signal' that Google Search grooves to? No, no. It's a mixtape. Multiple tracks make the whole experience.
Those page experience signals, like Core Web Vitals and HTTPS, are they still in the charts? They might not be the lead singers, but they're essential band members. They make the music complete.
Core Web Vitals, still a hit? Absolutely. But remember, a great concert is more than just one song. Even if you top the Core Web Vitals charts, it doesn't mean you're the king of the hill.
The 'page experience update', what's the story? Think of it as a new album release. It introduced some new tracks, but it wasn't a whole new genre.
To be in the 'Top stories' carousel on mobile, do you need a killer page experience? Not necessarily. If you're playing by Google News' rules, you're in the game.
Is page experience judged by the whole concert or just one song? Mostly, it's song by song. But sometimes, we look at the whole album.
Does page experience get a solo in the helpful content system? It's more of a backup singer. The lead is content. But page experience? It adds that extra oomph.
How crucial is page experience to topping the charts? Google Search loves a good tune, even if the performance isn't perfect. But if you want to stand out in a sea of hits, a killer page experience can be your spotlight."
Image source ifitshipitshere.blogspot.com
---
There you go!
A Christopher Walken-esque take on page Experience.
Or more accurately ChatGPT's take on the article in a Walken voice.

This is a bit of fun, although I was surprised by the quality that ChatGPT spat out, of course, it needed a few tweaks and AI output should always be checked by an experienced expert.
I will let you decide if Wlaken improved the original article, although it wasn't Walken was it, or maybe…..

If you want content for your blog or website, have a conversation with me to see if we are a fit.