This is a great time for people building great content on the web.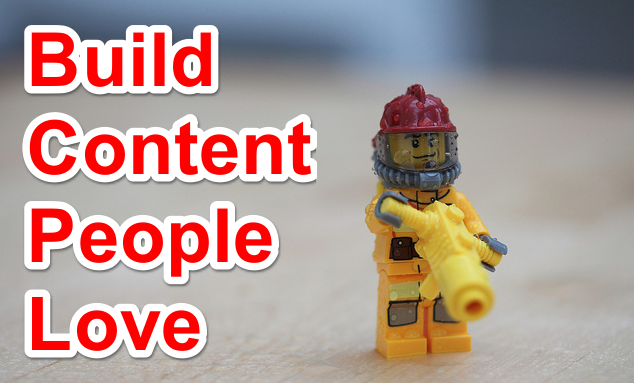 Delivering the content that people want will be the ultimate factor in whether or not a website will rank.
Yes of course there will still be those anomalies which a clever SEO can exploit, but it would be  foolish to base a business on hunting down the latest thing that Google has not yet fixed.
There is nothing really new in the interview, although it is a great interview and ties together a bunch of methodologies that have been working for sometime.
We all know that we should have an effective social media following on places like Twitter.
We all know that we need to be producing content that is better than any other content which is currently available to the reader.
We all know we should create synergy between all content and online communication output.
So nothing new there.
But how many of us really implement this? When I want something to happen I write a blog post, do a bit of Tweeting, a bit of emailing, a bit of commenting etc., until I get the result.
I already have my processes set in place, I am already a member of various online social tribes – I have my own gang of trusted creative rebels on which I can call upon. I already know my market and what is needed and more importantly how to get people to be attracted, engaged and then what will get them to react.
Which of course I should know having been doing this for quite some time now and having the good fortune to work with some brilliant, clients in a variety of sectors. Getting the client to do what is needed is the hardest part of the equation as results are not obvious before the process begins.
Even though I can show that doing something very specific like producing an infographic on going to Mars can get high quality editorial links from the likes of Wired.com, Mashable.com etc. It still takes large amounts of energy to create presentations that leads the client along the path.
But the client thing is a tangent and not crucial to the core thing being discussed.
What is important
I think it helps if we think along the lines of publishing something popular, than creating quality content. Quality is a relative term and means different things to different people, whereas we can easily define popularity.
Popular content, not quality content.
This is my experience over the 15 years I have been creating web pages to get links out of people. It's that you need to be creating content that people really, really want to consume.
Thing is, most of those in my industry are more interested in paying a writer £15 to produce an article than £1,500.
Which is absolutely fantastic, because you are competing with people who only have enough juice to get up half of the hill. If you "get it", you can dominate. That is the secret.
What's also interesting is that the regular business person finds it hard to get to grasps with the aspects of content marketing, yes I know there are success stories out there, but relative to their whole sector they are tiny. The second secret is that this will always be the case.
There will always be opportunity for those who can create popular content
People in my industry, and I am one of them, are always babbling on about the latest technological advancement in blogging or social media. It becomes this huge wall of noise, and mostly it's relatively unimportant as it's not the technology that attracts. It's the content
It's the content
It's one thing of course to define and understand this, another thing completely to implement it in a fashion that delivers an effective ROI. Which is where I tap my 15 years experience in the industry, I have seen and studied huge numbers of real time campaigns that have both succeeded and failed in this time.
A very, very small percentage of websites out there currently implement best practice content marketing, seo, blogging, social media etc. You may not think so because you spend all your time only consuming the good stuff and so think that is all what exists.
Local is getting very tasty
When you talk to the people who are experts in local online marketing, it gets very interesting. As it doesn't seem to take that much investment for a local business to get a good ROI out of local online marketing. Obviously this is because of the geographical parameters being fixed, and that is not going to change.
Local requires a change in the mind set, but at its basic it is a similar methodology to the huge corporate beast.
Learning from the Tabloids
To the people who I personally coach in this area, I tell them to think like the Economist and create like the Sun, newspaper. To be a dealer and not an addict. To think about the reader as being hungry for a specific type of content and simply creating that content and promoting it.
It's simplistic, but the complexity is in the cultural awareness and defining the thing that people want at that specific time. It's impossible for the business person running a plumbing supplies website for example. They do not have time to sit on Reddit, Twitter or consume the latest from Huffpo or find that smaller story that fits their niche perfectly.
You need an experienced, culturally aware individual who understands what gets people to link and create social signals and how that folds in to the websites brand development.
Even I can only count about 30 – 40 people who can do this to the required level.  Most of them are highly creative, maverick social rebels types. Most freelance and wouldn't be caught dead working the 9-5 in house or for an agency. Not that in-house, or agency people can't do this, but it's not for people who crave security or who can only operate if they have a defined working structure.
The creativity needs to flow in an environment that is unstable from a business POV or at least looks wonky when you look at it through a business lens.
If you find one of these creative geniuses who can connect all the different parts and implement, delivering and effective ROI, make sure you give them what they want to work on your stuff. Do not let them go over to the opposition, because it's really hard to find these types of people as they are rare.
If they are aware of their value then you will need to pay premium rates, but if your business model is set up to soak up extra business then it's worth it. I cannot tell you how many client servers I have crashed because of all the traffic I send clients.