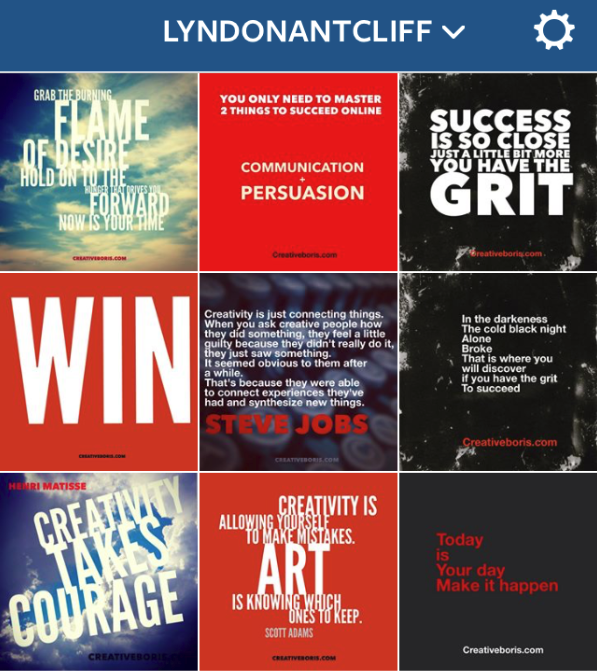 Upate, I started actively promoting my Instagram account 4 weeks ago and it now has over 1,500 real followers. Read more about it in my Essentials for Instagram marketing, post.
According to Forrester, when it comes to brands, Instagram gets an engagement rate which is 58 times better than Facebook. From a marketing perspective, we should really be looking at building an Instagram presence. Check out our current offer pricing for social media management.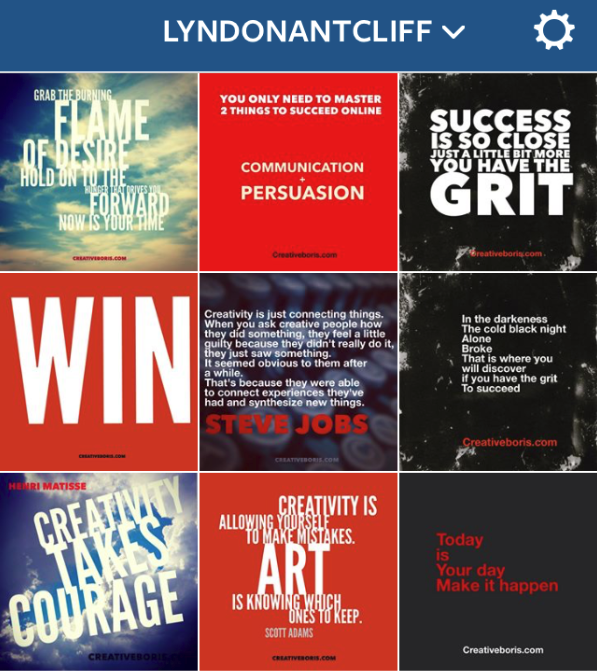 I wanted to know if Instagram is worth paying attention to, as I keep being told about people and businesses that are using it to great success. So I started building my Instagram account to see what the results were,
My philosophy when it comes to new platforms is to go where the hungry people are and ignore the hype that the gurus are shoveling.
What I have found out on Instagram is very tasty, there are a lot of hungry people.
With this in mind I started to test the platform and look for ways to make using the platform more efficient, or in other words game the system.
Currently I have 649 followers, I follow 496 and my posts get around a 100 likes on average.
There are some tricks of the trade I have quickly found out.
#hashtags work, but the trick is not to put them in the post, but in a comment. This way you don't look too spammy and after a few comments your #hashtag mambo gets buried.
Your #hastags should reflect the business you are in. I see chancers cramming and spamming with little effect.

Your content must be fantastic. No duh, you still can't put lipstick on a pig. There is major competition for eyeballs.
You can use Instagram for any niche. YES YOU CAN! I note a laundry business and a dentist who are killing it. If you don't think they can it simply means you lack the imagination and creativity to make this platform work for you. Instagram is simply a delivery system to trigger thoughts in the brain which lead to emotional associations and actions.
It takes a lot of work. I have been using and abusing social media platforms as soon as they were invented. My first post on Instagram was 245 weeks ago and you can see that I started out as a family/look how cool I am, type of feed that most users post, "ooooh a pic of a cup of coffee, how original". But back then I didn't see it as something to really get excited about, but now I do.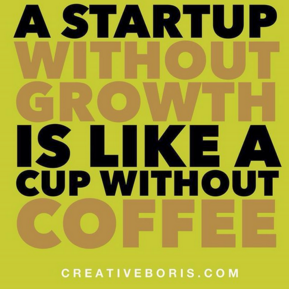 I started this experiment with 177 followers and so have built around 400 in 10 days quite easily. What is the value of an Instagram follower? I think it's quite low, I wouldn't think it gets exciting until way past the 10k follower mark. But in 3 – 6 months I hope to tap that.
How can I make money out of Instagram. It's all very well having a funky social platform to share pics of coffee and quotes, but at some point you must make money. I have already made money from it. I created a pdf, a quick and easy to read download for my productised service, Creativeboris.com, called, "5 Killer tips for idea creation". I then hooked it up to my email list and put the link to the report in my Instagram profile. Now at this point the SEO will be brushing the Dorito dust off his new Ben Sherman shirt and asking if it's a dofollow link.
No, of course not, it is not a link for a bot to slurp at, it is a link for a human being to follow to then sign up to the email list, ready the report and increase the emotional connection to the brand of Creativeboris.com.
This is content marketing.
From my current Instagram activity I get about 2-3 sign ups a day, which I am happy with.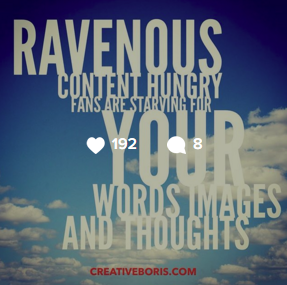 What type of content works on Instagram? I have gone for a "positive quotes" vibe. I am good with words, so I stick to what I am good at. If I were a 24 year old, hot surfer with abs of steel (hard to imagine but work with me) and golden locks of hair cascade onto my tanned shoulders (steady on). I would probably focus on something else. Great photography also excels on Instagram and living in Cornwall makes it a great option. It's best to establish and stick with a style and theme.
But here's the thing.
If you are a business person who does not have an digital marketing agency, or a few savvy people waiting around to be utilised, don't invest time in this but hire someone who can. There are quite a few people out there who offer reasonable packages and I am taking on a few clients of my own, although I have limited space.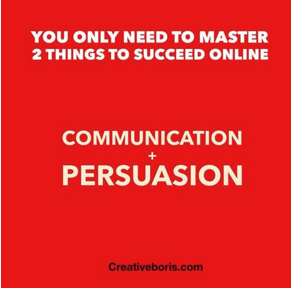 What is the future of Instagram? My experience is positive, I am finding that my own sayings actually perform better than the quotes of famous people. This may be due to the fact that people crave authenticity. I wouldn't go the quote route for everyone, there is a lot that people can do with infographics and if you already produce infographics it's a no brainer to chop them up and post them.
Contact me if you want to learn how I can further help you with an Instagram strategy.