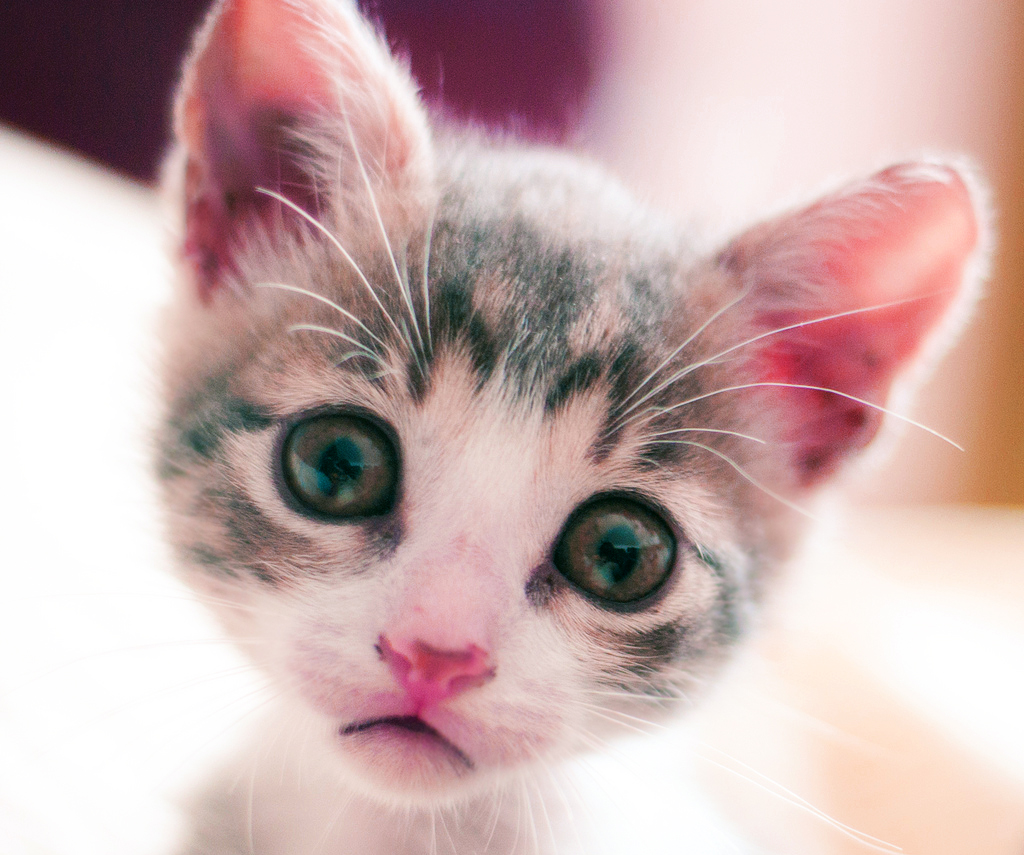 Cats. Love em or hate em, they're the unequivocal and unofficial mascot of the internet. As much as we're keen on the odd canine moment captured on film, man's best friend doesn't get a look in when it comes to cats. The internet is quite literally chock full of them.
But why? Does the vast number of cats we see online represent our preference to them as pets? Well no, not even close. According to many studies into pet numbers the number of cat owners and dog owners on both side of the Atlantic is pretty much even, with a slight preference for dogs in the UK and cats in the US.
So, why the fascination with cats over dogs (or any other amusing pet for that matter)? Well it's genuinely accepted from dog and cat lovers alike, that there's something altogether more natural about a cat doing something because, unlike a dog, you know they haven't done it to get your attention. Amy-Mae Elliot puts it quite nicely in an article for Mashable back in 2010:
"When a dog gets in a box, it's because he desperately wants you to think he's cool. When a cat does it, it's because it suddenly felt like the right thing to do at the time. More often than not, it totally was. I think it's the very aloofness of cats that makes us want to caption their thoughts, or put them in front of a keyboard and see what happens."

With their inherent watchability in mind then, it's impossible for any of us in the digital marketing industry to ignore the profound influence cats can have over huge swathes of people and their uncanny ability to make us share images and videos of them. Regardless of how we feel personally about their unchallenged ubiquity online, the behaviour of the humble cat represents something that has the capacity to become instantly viral. Replicating this is surely gold dust to any marketer.
Of course you could just put cats in your marketing and be done with it. Below are ten examples of companies that have. Enjoy.
1. #SingItKitty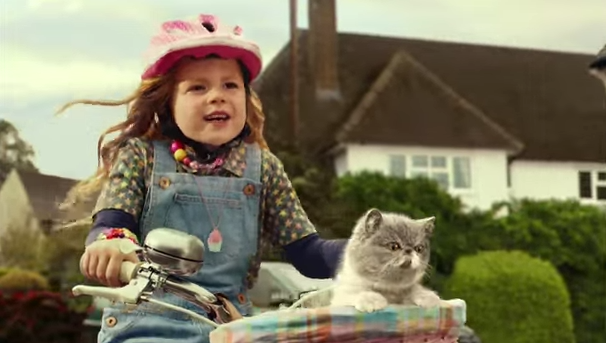 Company: Three
Style: Cute
Views: 5.6m
This hugely successful ad packs a double punch of cuteness with the frankly phenomenal miming of a five year old girl called Jolie Forrest to the 1985 power ballad 'We Built this City' by Starship. What's the cat in the basket doing? Well harmonising with her of course. Unadulterated sillineness it may be but it certainly worked for mobile phone network provider Three, who saw nearly a million interactions with the video on social media after it aired on ITV'1 This Morning. Current hits on YouTube stand at 5.6 million views.
2. Cheerios Grumpy Cat commercial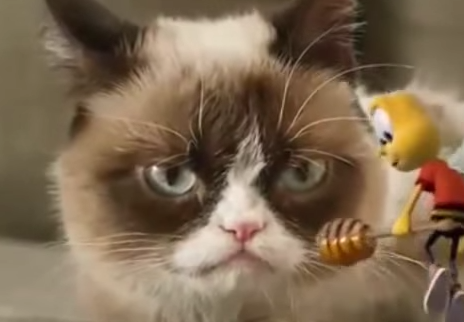 Company: Cheerios
Style: Celebrity Cat
Views: 15k (unofficial upload)
Ok so while the advert isn't particularly good it's impossible to have any list about cats on the internet and not include everyone's favourite cantankerous kitty. The advert clunkily attempts to combine the dry and sardonic humour of a thousand Grumpy cat captions and images that have gone before it, with a product aimed specifically at kids. On a comedic level, the result is arguably a complete failure but hey, it's Grumpy Cat and even that insipid animated bee can't distract us from our insatiable desire to gawk and giggle at this permanently depressed looking creature (Grumpy Cat's real name is actually 'Tard' and her permanent sullen expression is actually the result of a form of feline dwarfism – I know, you feel bad for laughing now, right?). The YouTube shares aren't really indicative of the adverts success either as this video is an unofficial upload as it was made for TV.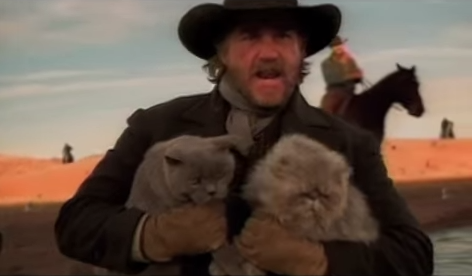 Company: EDS
Style: Satire
Views: 1.2m
Satire can be a disastrous technique in advertising if it's not done well. At best you can come off unfunny, at worst confuse and completely mislead your audience as to the nature of what you do or what you're about. This video from Electronic Data Systems Corp (now part of HP) on the other hand is clever-tongue-in-cheek advertising of the highest order. The company took the popular idiom of herding cats (meaning the futile attempt to create a sense of order from chaotic scenarios) and produced a seemingly real life docu-ad, complete with interviews from 'real cat herders' going about their haphazard work on the open plains of the US Midwest. The result is both a powerful metaphor for what EDS does and a hilarious piece of farcical satire that puts the humble and independently minded cat at its heart. The video currently has 1.2 million views on YouTube.
4. Catvertising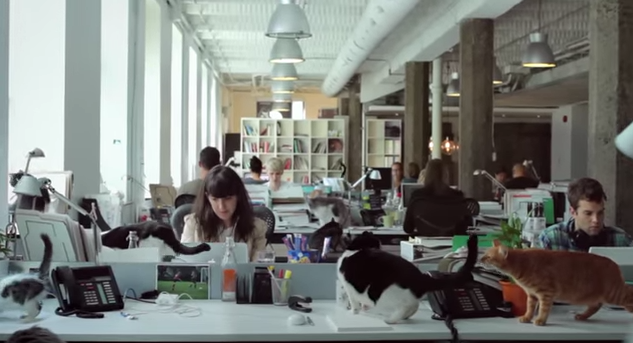 Company: John St Advertising Agency
Style: Satire
Views: 2.5m
Again some clever advertising from US Advertising Agency, John St, with a cat video about cat videos. The concept works on many levels and ultimately gets the viewer second guessing whether this is real or not. This technique makes use of the internet's propensity for both cat videos and elaborate wind ups and pranks and weaves them both into an almost believable satirical docu-ad. What's so bold is that the company uses its own brand as the butt of the joke, leaving the more discerning viewer in no doubt that these guys are both good at what they do and have a very sharp sense of humour. With 2.5 million views this has done incredibly well for a B2B ad.
5. Cats with Thumbs Commercial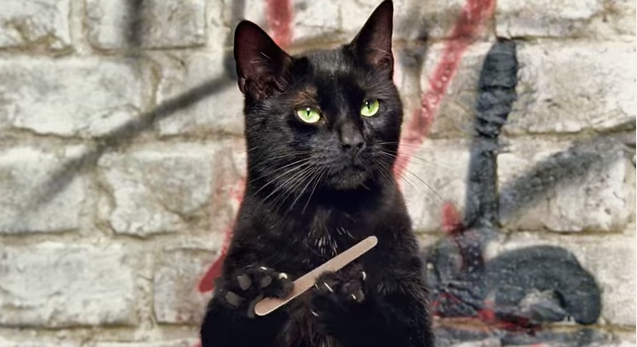 Company: Cravendale
Style: Comedy
Views: 7.5m
Sublime advertising from the imaginative and at times somewhat surreal video marketers at Cravendale. The advert plays on cats insatiable love of milk and something we humans all take for granted as we idly chomp on our breakfast cereal in the mornings; opposable thumbs. But what if cats had opposable thumbs? The resulting video is a prime example of our desire to anthropomorphise cats but takes the premise to such an extreme that it would almost seem nightmarish if it weren't so funny. Silly, hilarious and somewhat dark, Cravendale's humour is perfectly pitched.
6. Keyboard Cat's Wonderful Pistachio Commercial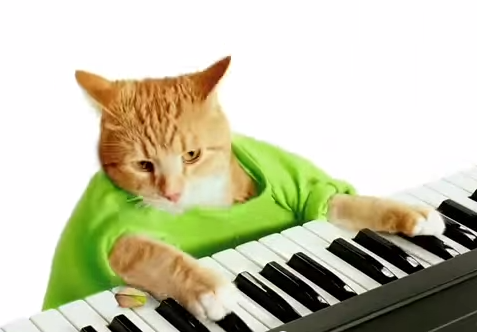 Company: Wonderful Pistachios
Style: Comedy
Views: 2.5m
Actually a meme of Charlie Schmidt's Keyboard cat video, which has over 36 million views, this cat video has played on the cultural recognition of the original by creating a similarly ridiculous video of a cat playing the keyboard. The only slight variation on the original is the presence of a lone pistachio nut on the keyboard, which our furry friend then proceeds to break open in true Liberace style as he continues playing that annoying tune. Tenuous band wagon jumping here but it's clearly paid off for Wonderful Pistachios, with 2.5 million
views and counting.
7. Happy Inside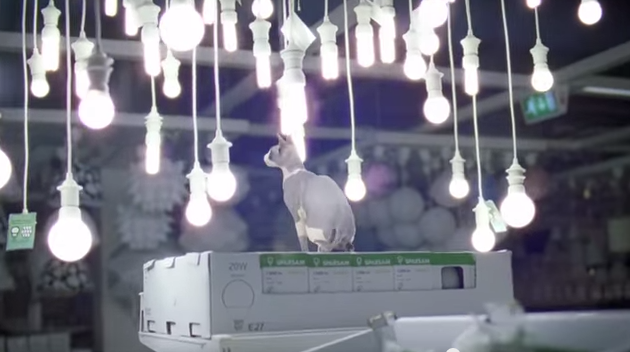 Company: Ikea
Style: Cute, Natural
Views: 3.8m
A different approach altogether from Ikea in this simple but quite beautifully edited advert. What do you get when you let loose a load of cats in an Ikea store after everyone's gone home for the night? Well cats just being… cats, as it turns out. No doubt many countless hours of footage were edited to come up with this final montage but at the end of the day this is just cats being adorably cute and jumping and running on all things Ikea. Overlay some lovely music and you've got yourself a winner. That's the thing with cats; you just need to point the camera and film. Eventually they'll do something cute.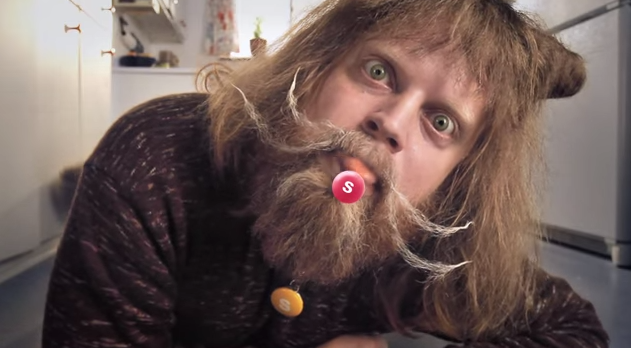 Company: Skittles
Style: Comedy
Views: 7.1m
In the tradition of somewhat darkly comic adverts, Skittles' freaky cat themed video invites you to put your finger on your screen. Whether you do or not what follows is unabashedly weird, funny and quite unpredictable. This is a prime example of advertising that is built for the internet. I suspect with the broad demographic sweep of a terrestrial television ad campaign, many viewers might have found this ad just too weird for comfort and the whole thing might have gone down like a lead balloon. But with 7.1 million views and counting there's definitely no shortage of individuals online that clearly appreciate the humour.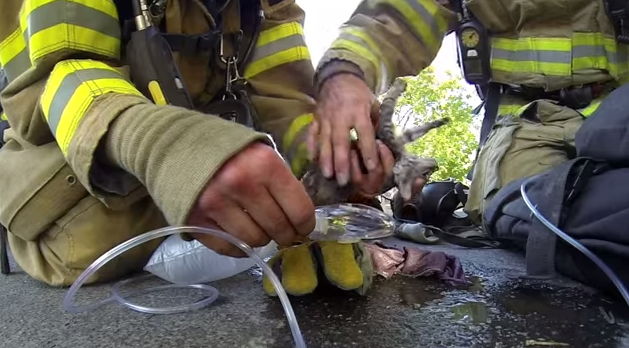 Company: Go Pro
Style: Emotional
Views: 23m
A change of tack entirely here. This video is actually a user created video but that's not stopped GoPro cashing in bigtime on the hugely impressive 23 million views it's got (the video itself was filmed entirely on a GoPro camera). Admittedly this video may still have packed an equally powerful emotional punch with a dog, but there's just something universally appealing about the fireman rescuing a cat cliché. When it's not actually a cat stuck up a tree, but the seemingly lifeless body of a kitten being rescued from a smoke filled room before being brought back to life by said fireman on the street with a tiny oxygen mask, then it's almost too emotional to bear. And yet you can't take your eyes off it. The fact that the footage has all been filmed on a GoPro camera almost seems inconsequential by the time the kitten splutters and shivers back to life, but that's the power of clever brand advertising. With a little help from a brave firefighter, GoPro have certainly hit the jackpot in terms of brand exposure with this gem.
10. (Deleted, explanations of reasons why in the next cat post.)
This is a guest post contribution from Joe Cox, who is head of Content for Bristol based agency, Bespoke Digital.