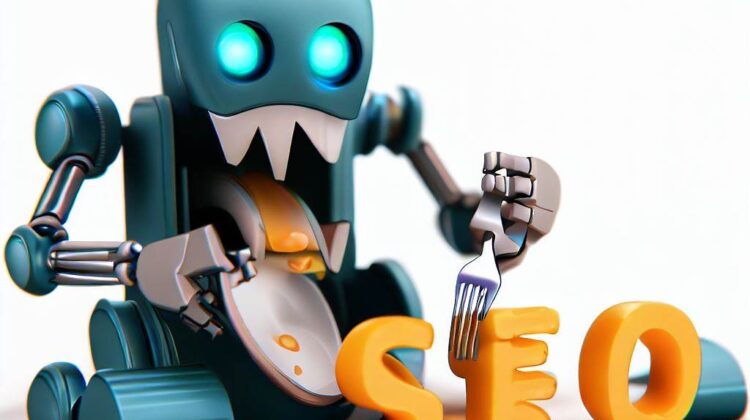 It makes sense to use AI content to reduce SEO costs.
And it seems that every SEO is doing this, even if it's a crafty rewrite here or a behind-the-counter tweak there. Although I doubt the quality will increase, you still need an expert human for that. Even if that human is simply prompting, you still need a content creator who knows their eggs and bacon.
But some are going hard and pumping out 200+ posts a day and it seems to be working for them. I am sure you have noticed these types popping up on Twitter, most are selling bottles of prompting justice, but a few seem to be having genuine success farming A.I.
Some people are loving the fact they can create more, let's face it, mediocre content works as a ranking factor, so why not? Why not indeed, as other people are hating the fact that more mediocre content and it was already too much, is being created
The problem is not the lack of mediocre content
If you can rank low-level, mediocre content produced by AI and flunkey SEO types What does that say about the Google SERPS? Does it improve the search experience? C'mon
@JohnMu You have to be planning something 😉
And it looks like they are with Google SGE.
If you are doing 200+ posts a day, generated by AI then my advice is to go at it hard, very hard It won't last The problem is not the lack of mediocre content. The problem is a distraction and trust Trust has always been important, but now more than ever
Will Google SGE stop AI spam?

Google Search Generative Experience (SGE) is a cool feature that brings generative AI-powered results right into your Google search results. It's like having a smart assistant helping you find what you need.
You know Google, right? It's that amazing search engine from Alphabet's Google division. Whenever you have a question or need information, you can count on Google to give you the answers (cough). They've been doing this for a while, using web crawlers to visit websites and collect all sorts of information.
Google's search engine algorithms constantly evolve to make sure they provide you with the most relevant information possible. And now, with SGE, they will incorporate generative AI-powered results to try to enhance the search experience.
Although it seems that the focus is more on the shopping experience than the informational experience and it is unclear how this will affect sites currently using a heavy dollop of AI generation.
Some of this post was aided by A.I. but I'm not going to tell you which, and it wasn't the line about drinking bottles of prompting juice, that came from my brain.