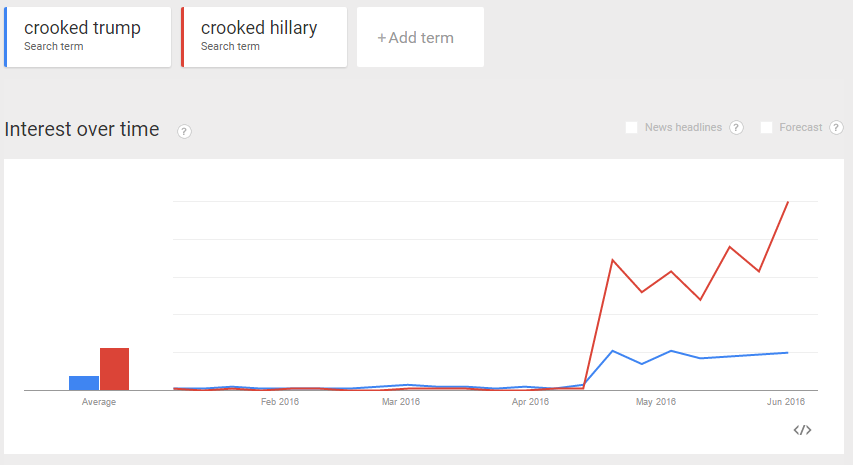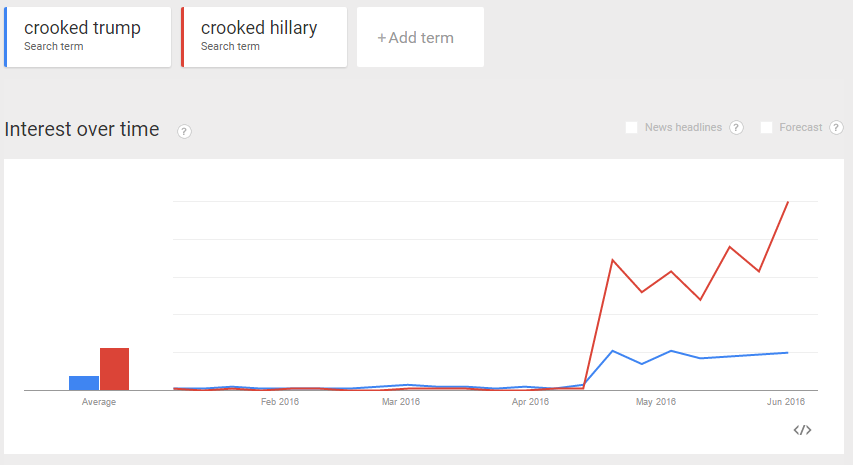 Gasp! This chart clearly shows that Hillary Clinton is a crook.
Of course that is the dumbass way of looking at this chart, once you go deep into the reasons of this chart you find out something else is going on.
What this chart represents is the power of political spin.
If you are not fascinated how information is used to communicate and persuade, then you probably should not be a content marketer. Communication and persuasion is the essence of content marketing. As to the veracity of whether Trump or Hillary are crooks or not is beyond the scope of this blog and I shall leave it to you to work out on your own.
But, true or not. The power behind this tactic is self evident. News media is talking about it. Social media is talking about it and now I am talking about it.
Just for fun, let's add a serious but boring issue, such as the "balance of payments", for the United States only.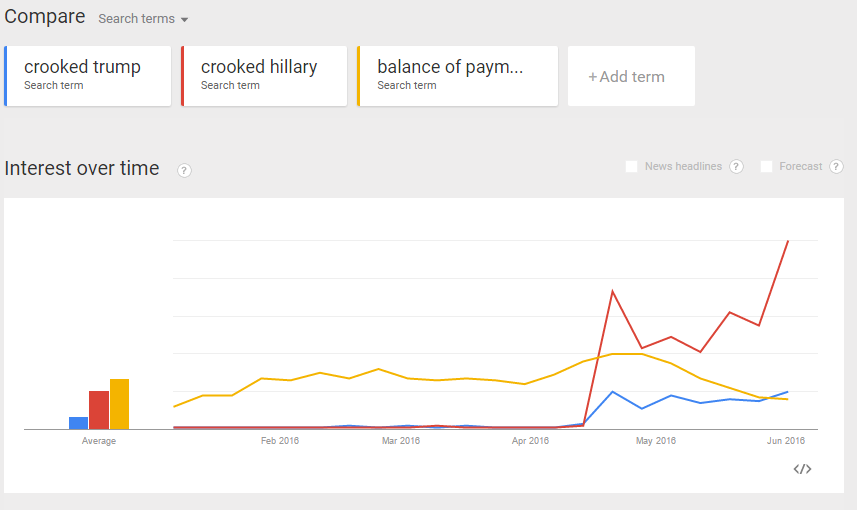 And if you are thinking that this type of debate is new, it's been going on since the time of Socrates and I would love to have the time to detail the insults that were traded on the floor of the Roman Senate, but I don't.
I shall leave you with this quote, When Mahatma Gandhi was asked, "What do you think of Western Civilisation?" He replied.
"I think it would be a good thing."
It's all about the nuance.