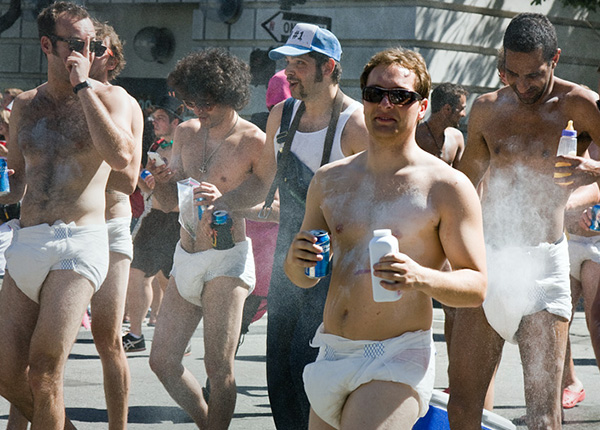 I feel a bit guilty over the British team's celebration over beating the Aussies in the Ashes, which if you didn't know is a cricket game and if you don't know what that is, I wouldn't worry about it.
This from the BBC
The England team have apologised for their "inappropriate" behaviour in the aftermath of their Ashes triumph, following reports some players urinated on the pitch at The Oval.
So, if you want a bit of buzz, a bit of publicity today and your customers are mainly Australian, do the following.
Go buy some nappies.
If brave, buy a pair of adult nappies hire an actor (student) or wear them yourself and head down to the Oval Cricket ground if nearby.
Stand outside the Oval banging on the door, saying you have a delivery for the English Cricket team.
Video and photograph the whole thing.
Live tweet the event to Aussie sports commentators and UK ones, as the English love a good piss take, even when aimed at themselves.
Make sure you quickly take the recorded content, create a web page around it and blast it to those who may be interested.
You could do this quite cheaply if you have the time and are geographically positioned well.
It would work best if in London, but it could also work if in Australia, near a symbol of Englishness. Lots of English pubs in Sydney would probably be up for the joke.
This works because it's the current conversation with strong feeling on both sides. Journalists would love to grab a funny story with which to highlight the event, and even if the national press did not take advantage of this it would be worth some great content with which to get links from Australian sporting sites.
And yes, I realise there is a high risk of this not working, but the payoff if it did would be huge.
It's worth at least a few links, and you get to wear a nappy. What's not to lose.
P.S. Nappies = Diapers in American