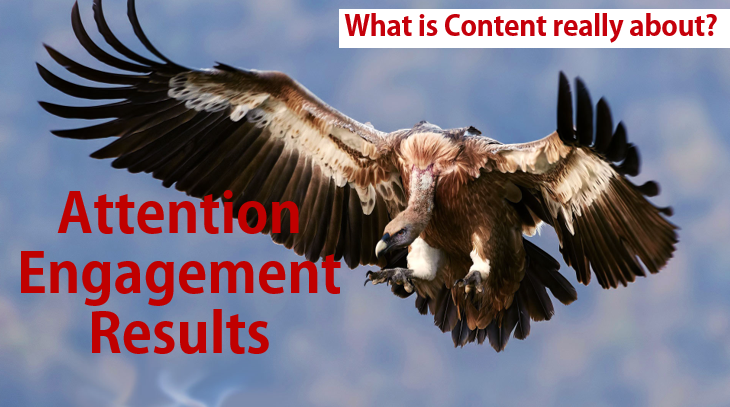 Learn how to compete online, using content marketing.
I help people learn how to use content and publishing techniques to rank on Google and generate social media signals, specifics include:
Creating headlines that attract
Using tribes to get an edge
Creating blog posts to get noticed
Types of content and which works for you
Themes of content you should be aware of
Psychographic targeting influential individuals
Developing a brand narrative
Social media marketing to fit your content and brand goals
Creating a live newsjack the easy way
Identifying hot stories within your sector
Using social media to build a tribe around a brand
Auditing content to discover value
Developing the creative process and culture
Dealing with negative social media
Planning a complete strategy
Researching a sector for content ideas
Creating a narrative around a product or service
Creating a campaign around a specific narrative
You can no longer just do content marketing to get ahead of the pack.
You must produce the most persuasive and influential content in your niche.
Second place is for those who drip out mediocre material.
If you want to be number one in your niche you have to be grinding out content that has a sharpened edge, that attracts, engages and persuades people to take action.
Wouldn't you want your investment in content to actually have an ROI?
What is it you want to achieve with your content marketing?
I can tell you if you are being an addict or a dealer and why that is important.
Find out how to really use the concept of tribes to get the edge.
Learn how to apply neuroscience to all your content.
Learn to follow not what is trendy but works.
Discover the most common error websites are making with social media and how to fix it.
How to really create a good headline and it has nothing to do with writing.
By learning how to attract new customers and retain old customers by creating useful and attractive content, you will increase your ability to building your content marketing business.
Learning how to tap into the "conversation", you take advantage of the huge amount of people using social media. Curating content and attracting interested prospects means your online presence will become an increased source of profit.
By teaching you to build a seamless process of creativity, content creation and content promotion. We can help you cut your online marketing budget by integrating the process in-house.
Contact us now to find out if you are suitable to book a training day.
lyndon@www.cornwallseo.com
Training can be performed on site, remotely or as a webinar.
The Content Creation Course
Content marketing training
The training will have 3 distinct sections, comprising of a number of modules
• Assessment
• Building
• Promoting
• Monitoring
Assessment
Objective:
To learn the ability of current staff and their capabilities.
To grade their cultural knowledge of specific hot topics.
Grade their structural knowledge of usability of online content
Rate their online, footprint of social influence
What they know about the main social media platforms and how to use it to a networking advantage.
Learn which websites they currently visit for ideas, networking etc.
Grade writing ability.
Creativity along linkbait best practice
Building
Objective:
To teach best practice content marketing to include:
• Networking
• Promotion
• Content creation
Covering the concept of "publishing", not seo
Content creation:
Headlines
Use of metaphor
Basic journalistic techniques
etc.
Networking:
How to connect with people over email
How to influence using a twitter account
Creating an authoritative bio
Be useful
etc.
Promotion:
Basic best practice of outreach
What not to do
Using social media leaders
Where to promote and where not to
Monitoring:
Giving real time feedback on production and outreach
Holding group sessions for ideas
Enabling team to be critical of each other in a constructive way
Highlighting content marketing opportunities (Newsjacking)
Methodolgy of training
Group video conferences
Finding those with a natural ability within the team to teach and lead.
Written step by step guides outlining best practice
Exposure to case studies that excel
Feedback on what is an not working through reports and video
Helping the participants to learn by doing
An initial video course that takes trainees, step by step through each process, whilst creating their own content marketing skills by doing.